Have you ever send an email by mistake, which you regret later? Have you ever click on the send button accidentally before composing complete email? Sometimes, send the email to a wrong person to whom it was not meant to send? If you have encountered any such situation and want to overcome it in future, then you are at the right place. This blog to undo send Gmail after 30 seconds will let you know the simple and easy to trick of how to recall an email in Gmail after 30 seconds. Gmail is the web-based emailing service used by almost every user for sending and receiving emails. But, sometimes a user send an email and later on realize that he/she has done wrong and wish to recall the send email in Gmail. Now, the question is will its possible to undo send Gmail after some time? If yes, then how? Considering this problem of users i.e., sending a wrong email and realizing it later, Gmail has an inbuilt feature to undo send an email within some time period. A user can make use of that and overcome all such circumstances to recall Gmail message after sending.
All Possible Reasons to Undo Send the Emails
1. A user has sent some confidential email to a wrong person. In this case, it becomes really risky if the recipient uses that information in wrong way.
2. A user has prepared complete email but forgot to attach the required document or has attached the wrong document to it.
3. Accidentally clicked on the send button in the middle of writing an email.
4. A user has sent an official email without checking the spellings and grammar at that time he/she wish to undo it.
How to Undo send Gmail After 30 Seconds Manually?
Gmail has an inbuilt feature that allows users to recall an email after 30 seconds. Now, to use that feature, a user needs to do some changes in their Gmail account settings. To do the same, just follow the steps mentioned below and undo send Gmail after 30 seconds:
1. First of all in order to undo send Gmail after 30 seconds, login to your Gmail account using valid username and password
2. After that, click on the Gear icon on the top-left corner and then on Settings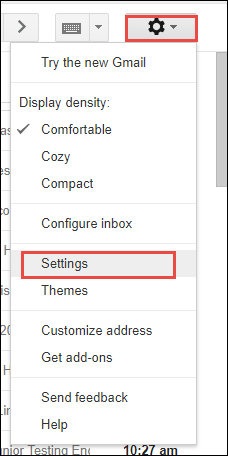 3. Then, go to the Undo Send option in the General tab and check the Enable Undo Send option

4. Now, you can set the Send cancellation period from 5 to 30 seconds based on your choice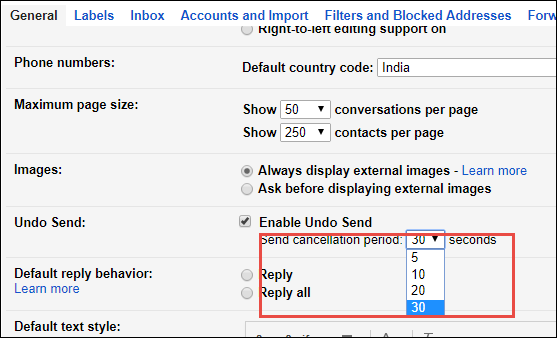 5. Next, you need to scroll down the General tab page and click on the Save Changes button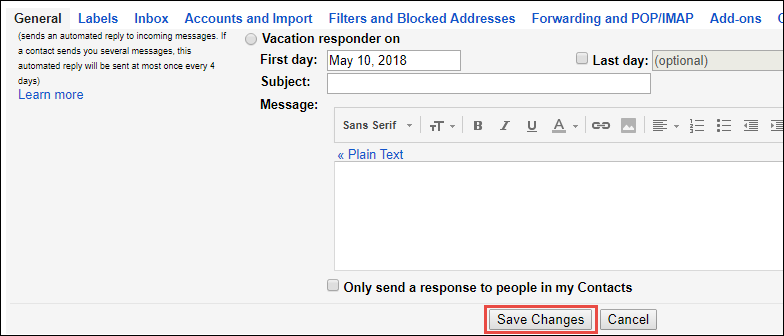 After following these steps properly to recall sent message in Gmail, a user can easily undo send email in Gmail after 30 seconds also. This will help users in overcoming all the situations discussed above while sending an email. Whenever a user sends an email via the same Gmail account, a message will pop-up on the top of the Gmail screen. From there, you can undo send Gmail after 30 seconds, a user can either choose Undo Send option or View Message option.

The pop-up will be there for the seconds that a user has mentioned in send cancellation period option. In this way, it becomes easy for the users to save themselves from such situations. However, in the same way, a user can delete a particular message also from Gmail. Thus, it will be better if a user backup Gmail account also and overcome any type of data loss situation. We have covered the method how to recall an email in Gmail after 30 seconds.
Our Recommendation
We would suggest all of our users to use Gmail Backup Tool to get a backup of Gmail account so that they never face a problem of email loss in their Gmail account. This advance application will surely make your Gmail account a star holder position.
Conclusion
How to retrieve sent emails in Gmail account is a very prominently asked question who use Gmail as their professional account. We have covered the method to recall a message in Gmail after sent within 30 seconds.